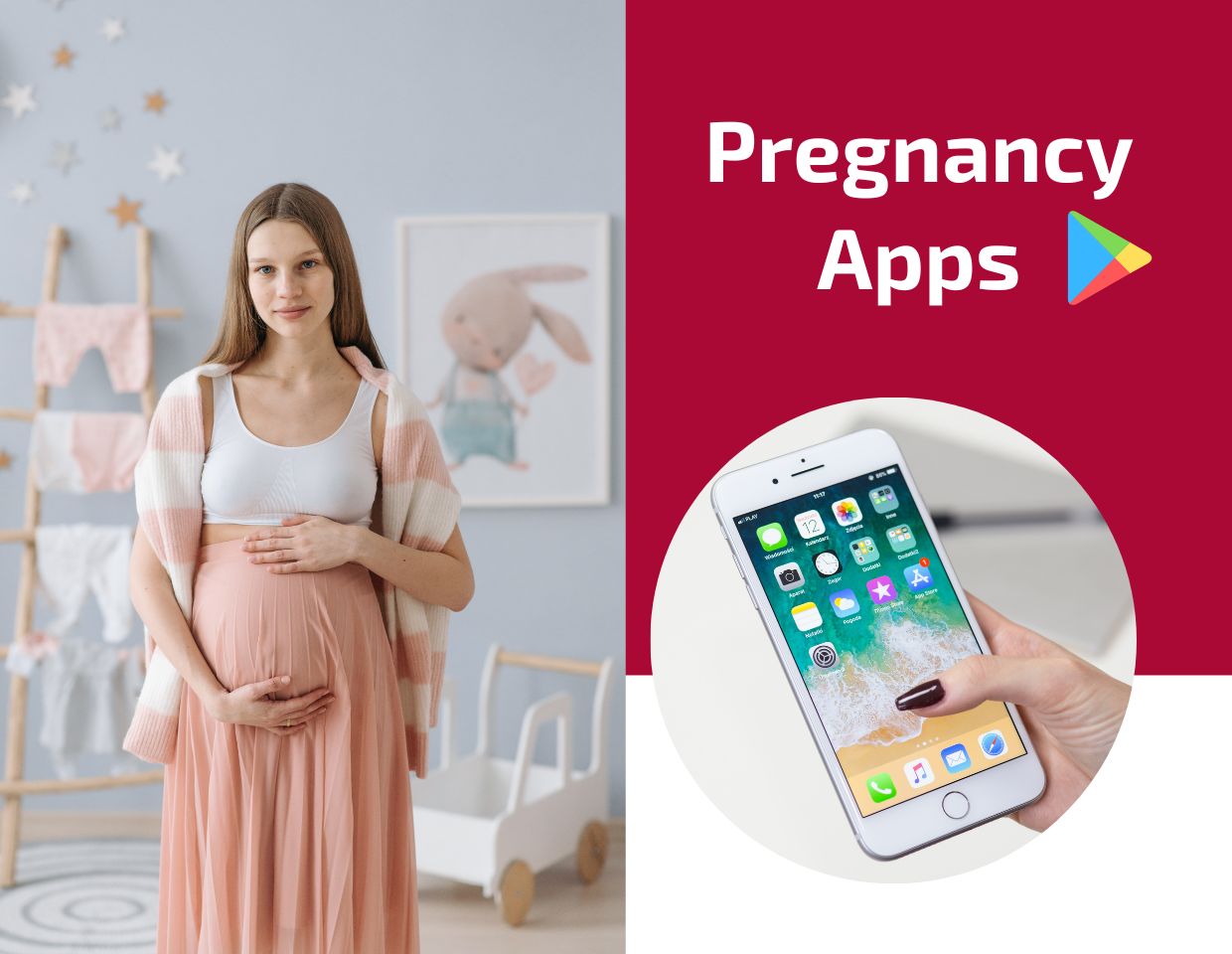 To be a mother is the biggest and the happiest feeling for all females. In this fast-moving world, it's important to take care of each and every change that happens daily in the body of a pregnant lady. To help you, I decided to make a list of the best pregnancy apps for Android phones
There are many changes and difficulties that come across the period of pregnancy in women and her family life. It had become mandatory to learn, know, and observe various changes that take place in women's body and child growth. If you are a curious mother and want to get each and every detail regarding yourself and the child than there are lots of best pregnancy apps that you must have on your Android phone.
Best Pregnancy apps for Android Phone
To help you out, I narrowed down the list of the best pregnancy apps for women. So without further ado why don't start checking the first one:
1. Baby Bump Pregnancy Pro
Baby Bump Pregnancy Po is a pregnancy app available for android as well as IOS. Through this app, mothers can easily check the growth of their baby, day to day development in their body and changes that occur during pregnancy. You can also share your opinions or notes with other mothers around the world. Development and changes in babies growth and activities can be easily checked. Photo manager, baby names, diet, these are some important features of this application.
2. I'm Expecting
I'm Expecting is another all-in-one pregnancy app that helps you during your pregnancy time. Each pregnancy if different so queries and changes are also different in each case. It is a one place app where you can update day to day, week to week changes that occur in your body . You can easily track your weight and baby bump through body weight tracker and baby bump photo diary. Notifications, to-do list , checklist, and reminders keep you informed about your huge day.
3. Pregnancy+
Being pregnant is the most wonderful moment for all females. From the day you know that you got pregnant, each lady want to observe each and every change that occurs in the body. During this period sincerity and responsibility of each female increases, so it becomes important to notice each activity and get reminded about everything timely. This app will help you in all this, it will remind you about every development in your body, your appointments with the doctor and much more.
4. Baby Names
Naming a baby boy or girl is an important part of this duration. To help you in this, baby names app will suggest you unique and good names.This application will guide you the names with meanings, origin, popularity ranking, and pronunciation. If you are looking for common or uncommon names then this is the right place for you . Through premium upgrade, you can rank, suggest and rate the names . The name can also be searched according to the parent's name.
5. My day- Period & Ovulation Tracker
If you want to conceive, then this is is the perfect app for you . Through this app, you can input some personal information about your menstrual cycle, days of intercourse, birth control and much more. This app will help you know the days when chances of fertility are maximum. You can also check the basic metabolic temperature of yours.
6. Pregnancy Food Guide
Most of the women are aware of eating habits during pregnancy. There are some food items that should not be consumed during this period like raw fish, cheese, alcohol and much more. For more concern this app will help in telling the right diet and food items to be consumed. It is important to intake healthy and correct for proper growth of mother and baby, this app helps you in all this
7. Pregnancy Assistant
Pregnancy Assistant assist you in the development of your baby in your tummy. When you open this app you need to enter last day of your periods so that it can be noted as the first day of your pregnancy. This app helps you to check the development of your baby in your womb, regularly remind you of your doctor's appointment. Day to day and week to week development of the baby can be easily noticed and you can easily know your child's growth.
8. Pregnancy Due Date Calendar
With the help of Pregnancy Due Date Calendar app , you can easily know the date of your birth child. This application tells you about your big day so that you can easily get prepared for that day. It helps in knowing other milestone moments also. It also tells you, how much week or month pregnant you are? This app will also let you know that when your trimesters begin and end.
9. Glow Nurture Pregnancy Tracker
Glow Nurture Pregnancy Tracker is one of the best apps that helps you track day to day development of the baby. This app helps in finding a due date and reminds you of your daily info. It reminds you about your doctor appointments and health check-ups. It provides a guide for a healthy pregnancy.
10. Sprout Pregnancy
This is an amazing app for all pregnant ladies. 3D pictorial development of the child can be seen. Development of you and your child can be easily noticed. This app provides pregnancy tools like a weight tracker, pulse counter, and kick counter. All this will help you in a healthy and happy development of your child.
So these are some of the best pregnancy apps for android suggestions for all those ladies who are going to become a mother . I hope my suggestions will help you during your pregnancy time. If you have some better suggestions, tell me in the comment section.