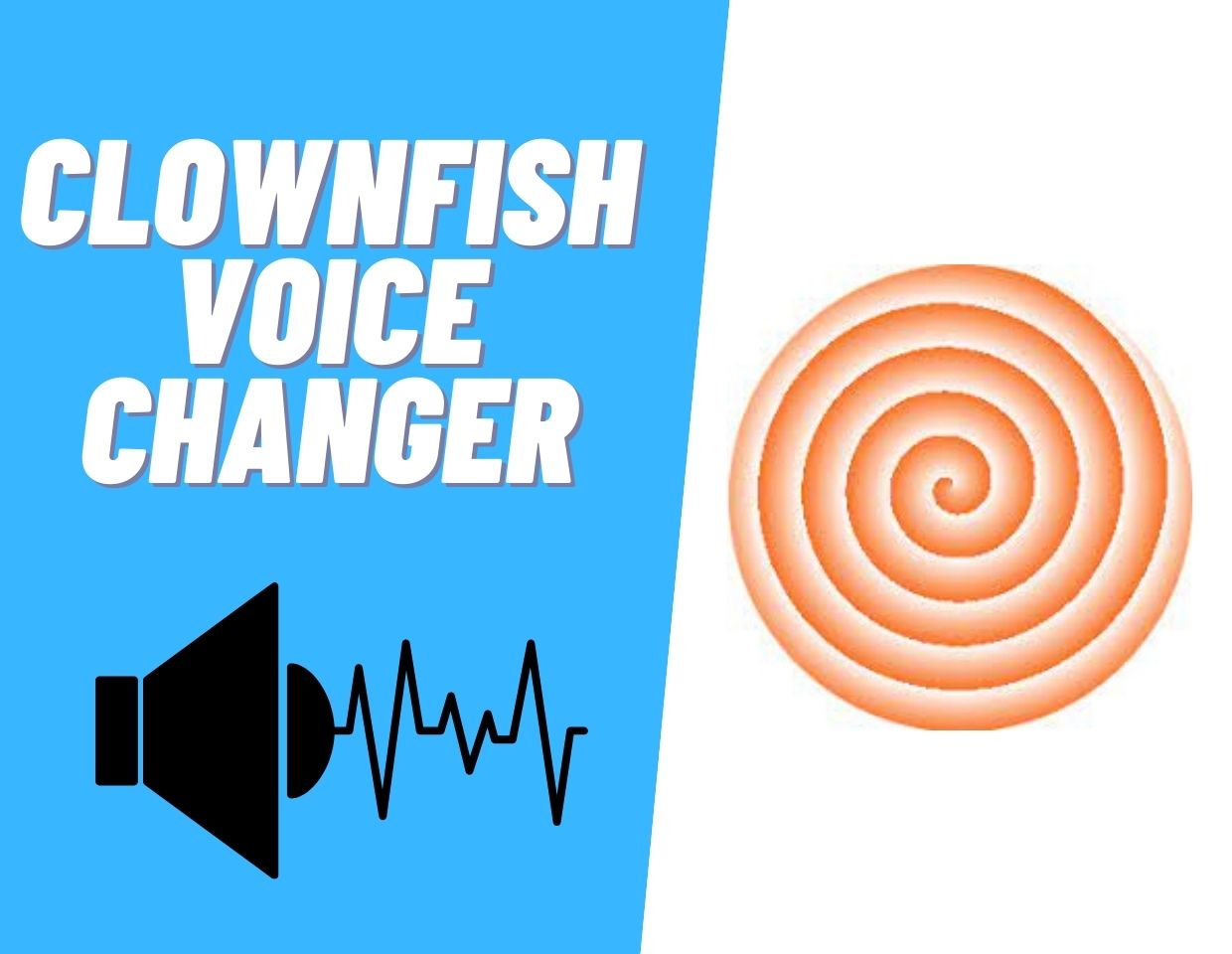 A lot of people are crazy about voice changing apps because of the amazing features they offer. Do you want to scream obscenities at your friends while sounding like a space marine? From Robots to Aliens, voice changing options are quite limitless.
Why should I use the Clownfish Voice Changer?
There are several reasons that folks would possibly wish to sound different, even if it's just for a little bit. Some wish to be able to play pranks on their friends or perhaps on strangers whereas others need to shield their identity in sensitive negotiations. Voice changers are capable of altering the pitch and timbre of the user's voice, applying special effects and performing graphic equalization in real time, which means that you can alter your voice as you are talking. Users can even use custom settings to make new filters or modify the present ones.
Clownfish voice changer is a neat little voice changing app that is fun to use and great for adding creativity to videos and sound files. It is useful for creating voices for online video games or podcasts, disguising the user's voice for the purpose of anonymity on the internet, and changing voices for the purpose of voiceovers and other audio projects.
Features of the Clownfish Voice Changing app
Clownfish voice changer is compatible and works seamlessly with other applications, including your favorite programs, so you do not need to adjust any configurations or settings in other programs. It helps you greet people entering your website or narrate an online presentation in whatever voice you choose. All you need to do is to simply install, and you can start creating voice distortions in no time. Clownfish voice changer suits users who need professional results, including special effects, as well as those who just want to have fun with changing their voice. For a better understanding of what Clownfish voice changer can offer, here are some of its core features:
• Works with all existing applications and games including internet-based programs, so no further configurations are necessary.
• Integration of a sound optimization system to improve the overall communication experience.
• Useful for creating different voices in high-quality audio for audiobook characters.
• You have the option of hearing the effects live, by outputting the changed audio to speakers.
• The Clownfish voice changing app CPU usage is very low, and as a result, it will not interfere with other running applications.
• 2-Dimensional voice changing and audio interception.
• Very simple and intuitive user-friendly interface.
• Adjustable sound parameters with various background effects.
• Effects can be applied to existing audio files, and in real time using a microphone or any other audio input device.
• Vocal effect library includes Alien, Atari, Clone, Mutation, Fast Mutation, Slow Mutation, Male Pitch, Female pitch, Helium Pitch, Baby pitch, Radio, Robot and Custom pitch.
How do I download Clownfish Voice Changer for Discord?
Clownfish voice changer not only works for Discord, it also works for pretty much anything that can use a microphone, such as, Hangouts, TeamSpeak and Skype.
Here is how to download and install the Clownfish voice changing app on Windows. Strictly follow the steps outlined below.
• Firstly, ensure that you are using an Operating System that Clownfish Voice Changer supports. At this point in time, Clownfish works with Windows Vista, 7, 8, 8.1 and 10. It is not supported by Mac OS X, so you can only download Clownfish if Windows is installed on your PC.
• Click on this link to visit the clownfish official website and begin your download.
• When you are on the download page, click on the Download 64-bit or Download 32-bit button, depending on your computer's specifications.
• Clownfish voice changer will begin downloading on your device.
• When the app download is complete, go to the file download location and double-click on it.
• Click on Run
• At this point, you want to click the install button and follow the steps on the screen in order to complete the installation.
How to use Clownfish Voice Changer
Downloading the application is just the first step. To use it, you need to successfully install it on your computer. Clownfish Voice Changer is really easy to integrate and fun to use, there are no performance hits to FPS while you are gaming and it is compatible with any audio input device. Follow these steps to use Clownfish voice changer.
• Open the Discord app from your Computer.
• Click on the Clownfish icon on your Desktop to startup the Clownfish app.
• At this point, you should be able to see the main menu, just click on 'Set Voice Changer' to begin.
• Select any voice effect from the range of options provided by the app, and then adjust the pitch to any level that suits you.
Changing your voice is ability with a lot of uses, and it's not just for fun and games although it is a lot of fun. Clownfish Voice Changer is a state of the art free voice changing software that offers multiple voice changing options for various chatting and gaming platforms. It is highly useful for adding amazing effects to recordings as well as intercepting and adding changes to audio as it enters the microphone for voice changing on the fly.
Being a real-time and multiple voice changing software, Clownfish voice changer enables you to modify the sound of your voice when you interact with players while enjoying your favorite online games. It is designed to be easy to use and it can add a lot of fun to your conversations. One of the most popular ways of using this app is playing pranks on friends, but you can simply brighten up someone's day by making them laugh with a funny voice.