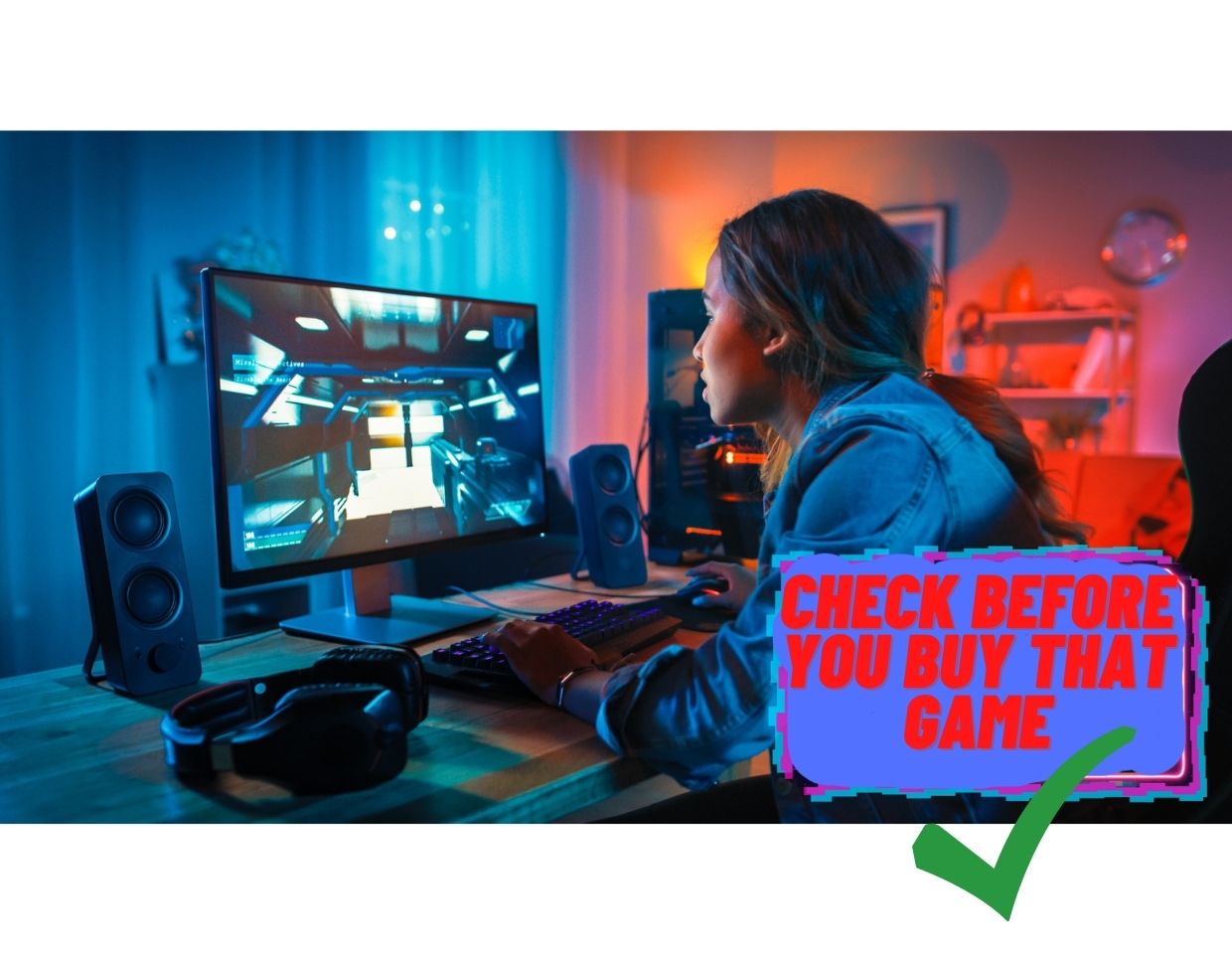 Stop and ask yourself, "Can I run it?" Have you ever picked up a new game you were really excited about, installed it, and discovered that your system couldn't run it? If so, you probably didn't use a very important tool: the CanYouRunIt system checker.
Can You Run It from System Requirements Lab
System Requirements Lab has created an incredible tool that will save you from buying games that you can't run, or help you find out what upgrades your systems needs to successfully run a game you just can't live without. The interface is simple and easy to use.
1. CanYouRunIt: Select a game
In the screenshot below from System Requirements Lab's website, we started typing in one of our favorites, Overwatch. The system gave us several options to choose from. For the purpose of this tutorial, we'll select the regular Overwatch, the last one on this list, to find the Overwatch system requirements.
2. CanYouRunIt: Click the blue button
After selecting your game, click the blue "Can You Run It" button.
3. CanYouRunIt: View the minimum and recommended requirements
You'll be taken to a page that shows the minimum and recommended system requirements, as seen in the screenshot below. If you know you want to upgrade your system, this page tells you exactly what you need for CPU, CPU speed, RAM, OS, video card, and free disk space. If you're not sure what your system specs are, click the blue "Can You Run It" button to download Detection.exe, the nifty little program that checks your computer's specs.
4. CanYouRunIt: Download and run Detection.exe
When you arrive at this page, your computer will automatically download Detection.exe. Don't worry – it's safe. Don't close your browser after you've downloaded the file, as your results will show up in the same tab where you began the download. To begin the check of your computer's system, click Detection.exe from the bottom of your screen if you're running Chrome, or from wherever your browser puts downloaded files if you're using a different browser.
5. CanYouRunIt: Just wait!
The screenshot below is what you'll see as Detection.exe checks your computer. There's no need to install anything – just wait!
6. CanYouRunIt: Check your web browser
The results of your system scan will appear in your web browser. As you can see, the wimpy computer where we do our writing doesn't meet the minimum requirements for running Overwatch. On the bright side, all we need is more RAM allotment for our video card. Thank goodness we checked!
You'll never ask, "Can my computer run it?" again! Want to try it yourself? Visit System Requirement Lab's website.
Additional Reading:
Which Games Can I Check with CanYouRunIt?
System Requirements Lab has a huge database of game requirements that you can check your system against. The top games tested by users include PlayerUnknown's Battlegrounds, Grand Theft Auto V, Overwatch, Counter-Strike: Global Offensive, Destiny 2, Battlefield 1, ARK: Survival Evolved, and League of Legends. Many users search for Minecraft, The Witcher 3: Wild Hunt, FIFA 17, Tom Clancy's Rainbow Six: Siege, Grand Theft Auto IV, The Sims 4, RAID: World War II, and Fallout 4. The Elder Scrolls V: Skyrim, H1Z1: King of the Kill, Absolver, Battlefield 4, Far Cry 3, Rust, Rocket League, Arma III, and Paladins are also popular.
Users also test Call of Duty: Black Ops III, Far Cry 4, Dota 2, Skyrim Special Edition, Just Cause 3, World of Warcraft: Legion, FIFA 15, DOOM, Assassin's Creed IV Black Flag, XCOM 2, Total War: Warhammer 2, Watch Dogs, Assassin's Creed Unity, and Grand Theft AutoL San Andreas. Pro Evolution Soccer 2017, Overwatch Game of the Year Edition, Battlefield 3, Call of Duty 4: Modern Warfare, and The Forest are top choices. Left 4 Dead 2, The Witcher 3: Wild Hunt – Game of the Year Edition, The Witcher 2: Assassins of Kings, and Dishonored are also popular searches.
CanYouRunIt Competitor: Game-Debate
Some users prefer CanYouRunIt's competitor, Game-Debate. Both tools are similar, and in our tests, both provided similar, if not identical results. Both have a program file that can be downloaded to scan your system, although Game-Debate's is significantly larger. (Game-Debate's GD-Hardware-Scan.exe is 23MB, while CanYouRunIt's Detection.exe is just 4MB.) Game-Debate offers the additional option of entering your system details manually, as opposed to letting their software scan your computer.