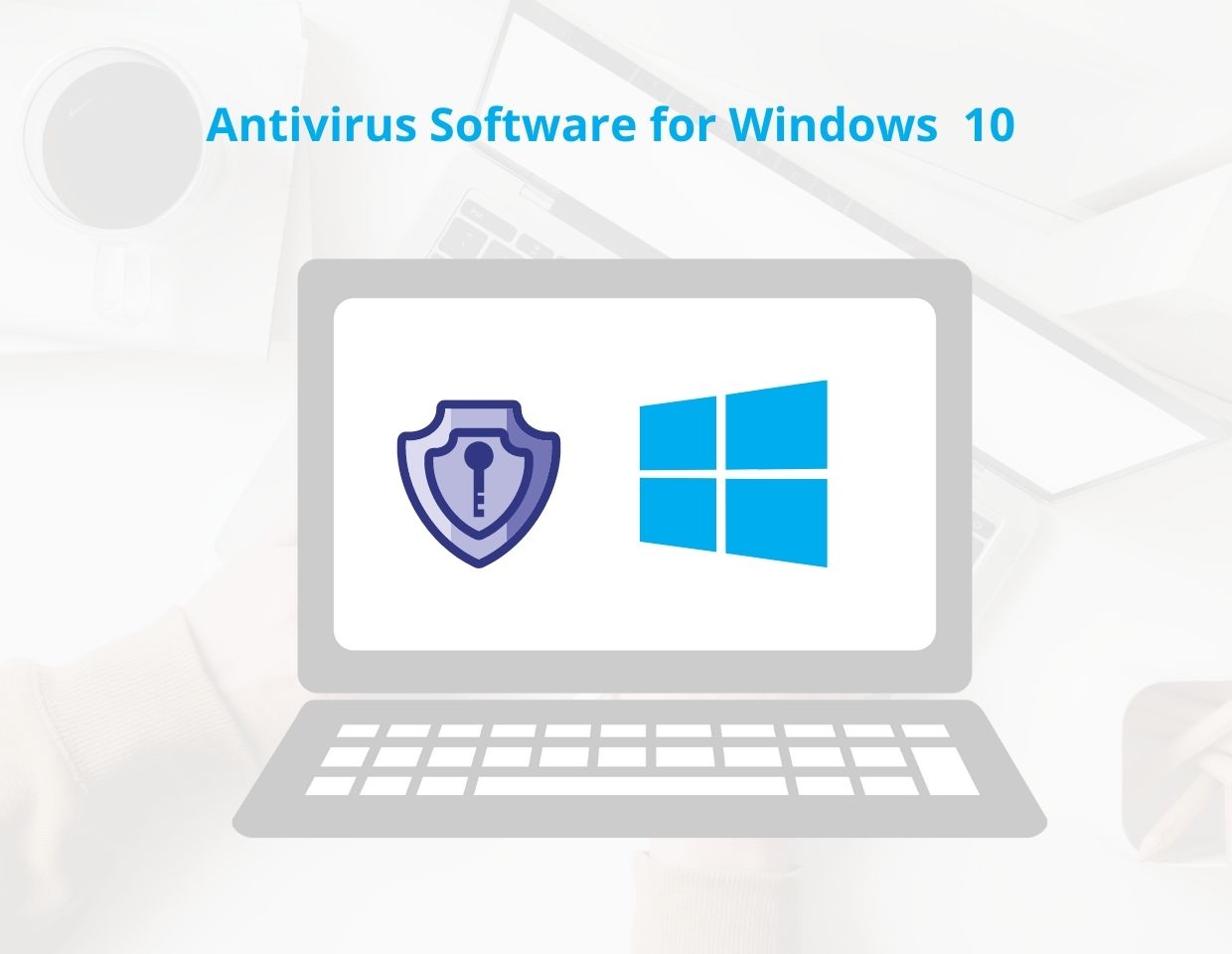 This article is dedicated to users who really care about Windows 10 security, and in this post you're going to read about some of the best free antivirus solutions for Windows 10 64 bit and 32 bit.
The final version of Windows 10 became available on July 29 with lots of cool features like the new web browser, Cortana, new start screen, and lot more. As seen in the preview builds, Windows 10 is a mixture of the best features and UI of Windows 7 and Windows 8, and this makes Windows 10 the most anticipated version of Windows ever.
After installing Windows 10, the first thing which every user going to do is start searching for best antivirus available, or in some cases, the best free antivirus for windows 10 64 bit or 32-bit machines to ensure the total protection of the PC from viruses, malware, spyware and other online threats.
Check out: How to Disable Windows Defender Permanently in Windows 10
Windows 10 also comes with Windows Defender, which helps to protect the PC from spyware and other unwanted stuff. It's already proven many times that it can't resist a number of modern threats like zero days attacks without using third party security programs.
Best Free Antivirus for Windows 10
There are lots of best Antivirus picks for Windows 10 (64 bit and 32 bit) available for download. Most of them offer a free antivirus solution compatible with Windows 10. In case you need a simple antivirus solution to get rid of virus, you may want to check out online virus scan websites.
Below, I cover some of the free antivirus for Windows 10 (64 bit and 32 bit) machines.
1. Avira Antivirus free for Windows 10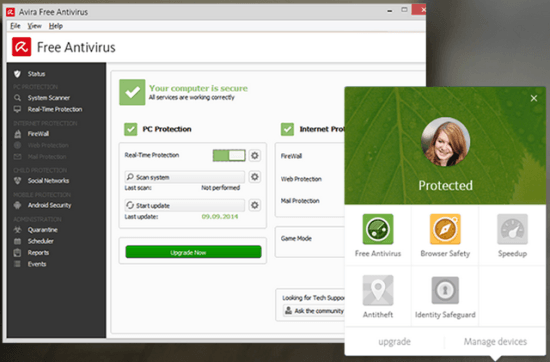 Avira Free Antivirus is a one of the award-winning and best antivirus available that provides complete protection against all types of viruses, threats, protect your privacy, secures your data, and ensures your PC remains virus-free.
Using this, you can protect your privacy, secure your data and block all type of malware including Trojans, viruses, worms, and spyware. It also comes with a real-time cloud-scanning feature which scans and analyzes the files in the cloud.
2. Avast Free Antivirus for Windows 10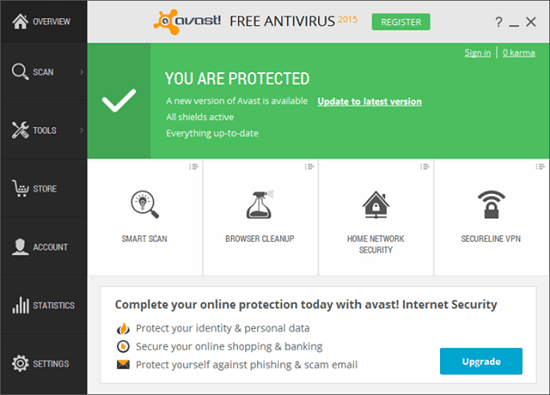 Avast is one of the best antivirus programs available for Windows. It's free to use, and its simple user interface and fast scanning feature make this antivirus the choice of many users.
For the first time, it comes with the feature that lets you protect your home network devices, such as routers and wireless devices, from hacker attacks. You can also upgrade to an internet security feature if you want more security.
3. AVG Antivirus Free for Windows 10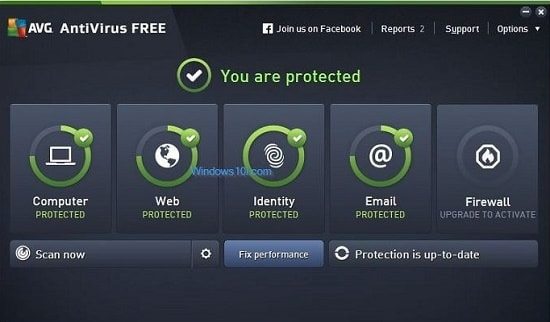 AVG is another popular antivirus protection tool that detects, blocks and removes viruses and malware, all for free. This security program comes with email security, which also warns you about malicious attachments.
Using this Antivirus program, you can block spyware, viruses, malware, and other threats to your PC. It can also scan the web, including links that come from Twitter and Facebook.
4. Panda Antivirus Windows 10 Free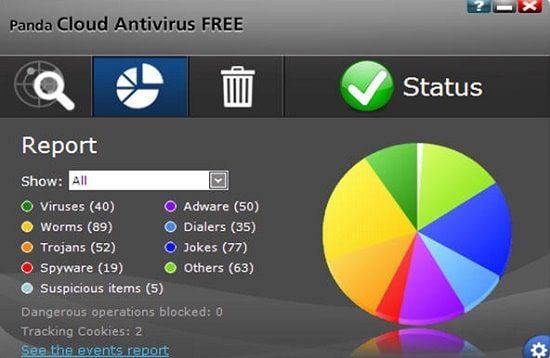 You can also use Panda Cloud Antivirus service, which is also available for Windows 10 for free. Panda Antivirus protects while you browse, play, or work online, and you won't even notice it's there. It also ensures PC protection from malware, spyware, viruses and other online threats.
Panda Cloud Antivirus also comes with real-time protection and also has URL & web filtering features. It also has a rescue kit that helps to disinfect your PC in very critical situations.
5. Malwarebytes Anti-Malware
Malwarebytes Anti-Malware is one of the most popular internet security and anti-malware program available, which you can use to ensure the complete protection of your computer from online threats.
The great thing about this tool is that it detects and removes malware which popular antivirus and anti-malware program fail to detect. It quickly scan all your drives, provides you with daily database updates, and lot more.
6. Bitdefender Free Antivirus Windows 10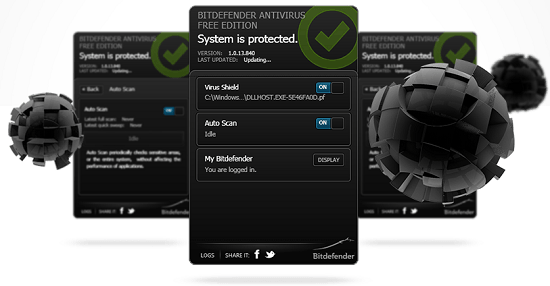 BitDefender free edition is another of the most effective antivirus programs available over the web, and it comes with anti-spyware and anti-virus capabilities and protects your computer from internet threats like trojans, viruses, rogues, aggressive adware, rootkits, spam and other related stuff.
BitDefender also provides you additional features like a firewall, web protection, cloud anti-spam, vulnerability scanner, device antitheft, parental controls, file encryption, and more.
7. ESET Nod 32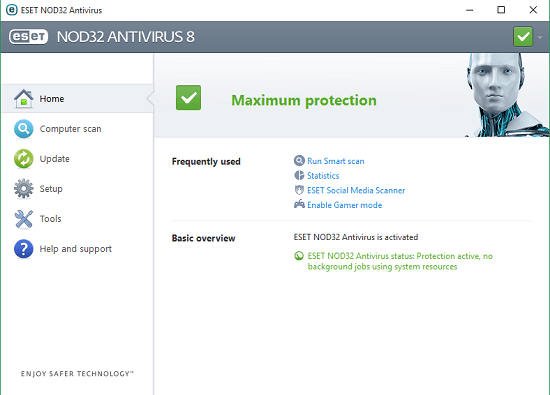 ESET NOD 32 is one of the most popular virus protection program available, which helps your PC stay safe from internet threats and email threats. It provides your computer with antispyware and antivirus protection from threats which affect performance.
It comes with lots of features, including Anti-Phishing, Full-screen mode, cloud-powered scanning, removable media control, personal firewall, parental control, anti-theft, antispam, and more.