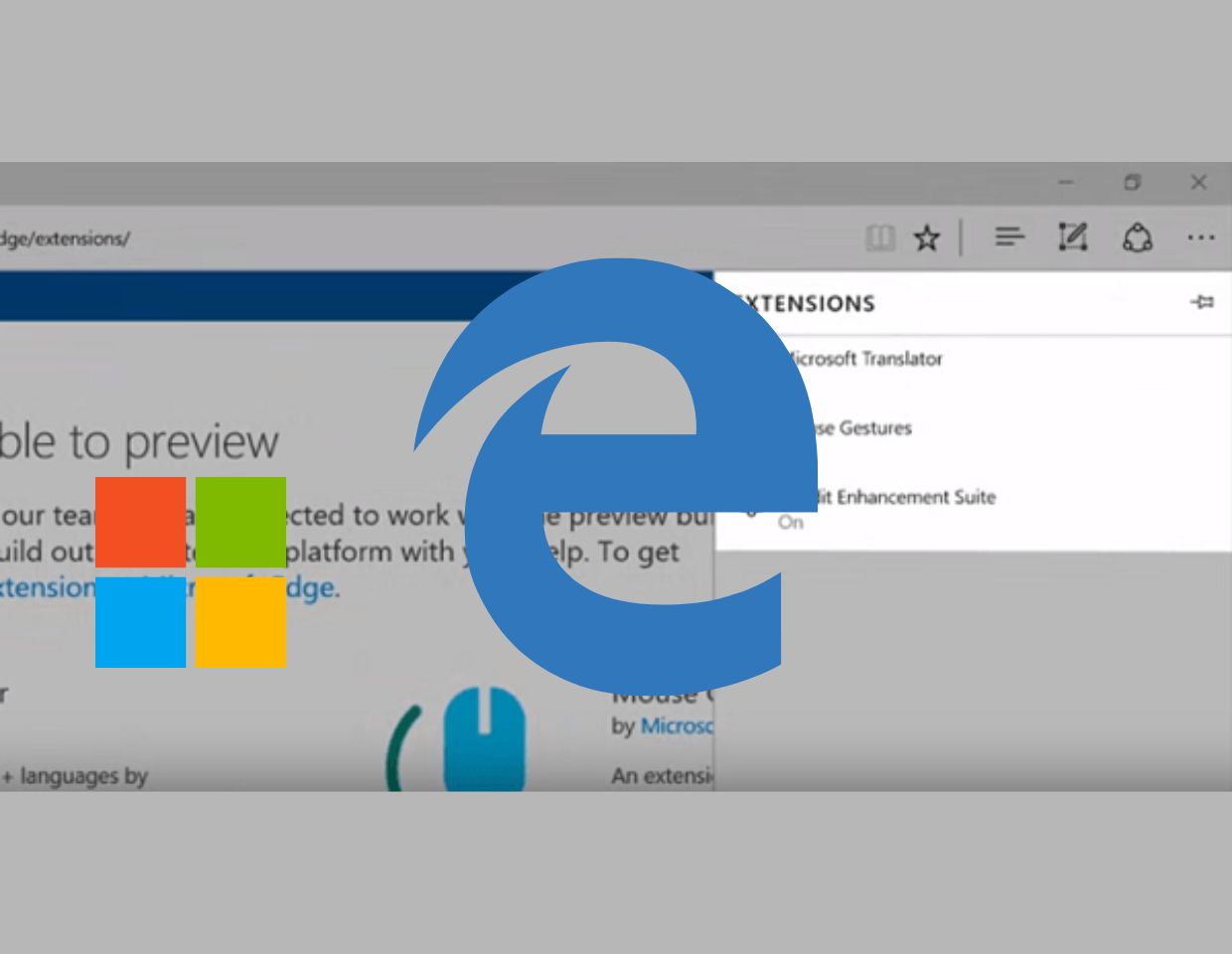 Microsoft Edge which is the default browser in Windows 10 now support extensions and get its first set of browser extensions. The Windows 10 latest preview build include this ability and Windows Insider test can try out this functionality right now.
With the help of this extension feature, users will be able to add more new features to the browser. At the moment, Edge browser support only three extensions which include:
Microsoft Translator– Translator more than 50 foreign languages
Reddit Enhancement Suite– Enhance your Reddit experience
Mouse Gesture– Mouse Gestures for things like Switching between tabs
You can check more about these extensions for Edge browser by visiting extension page for Microsoft Edge Dev. The software giant also says that soon more extension will be available for Edge browser which includes Amazon, Adblock Plus, LastPass, and Evernote.
If you're using the latest Insider preview of Windows 10, then you need to sideload this extension on the Edge browser. Software giant says that feature is not completely ready for public, but once its out of beta users will able to download extension from the Windows Store.
In case, you wondering about how to install the extension on Edge browser. Well don't worry-I will help you out!
Steps to Download and Install Extensions in Microsoft Edge browser
1. The first step is download extension. For that, you need to type: aka.ms/msedge-extension in the address bar of Edge browser and hit enter.
2. Select the extension you want to download and click on download button available at the bottom of every extension.
3. To setup the extension, you need to click on RUN option which is available the bottom of the screen and this will download all the extension files in the Downloads folder.
4. To load the extension, you need to click on (…) to launch the menu and scroll download to Extensions.
5. Here you need to click on Load Extension button and navigate to downloads folder where you downloaded the extension package and select the folder.
6. Now downloaded extension will appear in the list of installed extensions.
While installing the extension in Edge browser if you see the error "We Couldn't Load This Extension Error In Edge Browser" Try this fix.
"
You can also check official video shared by Microsoft to download, install and load extension in Edge browser
That it!
Why don't you give a try the preview on Extension features for Edge browser in Windows 10. Don't forget to share your opinion about this new feature in the comments.
You may also love to check article on Edge Browser
How To Reinstall Microsoft Edge Browser in Windows 10
How To View & Delete Passwords Saved In Edge Browser In Windows 10
How To Remove & Uninstall Microsoft Edge Browser From Windows 10
How to Import Bookmarks from Chrome & Firefox Browser to Microsoft Edge
Source: Microsoft Edge extensions now available to preview [Microsoft Edge Dev Blog]