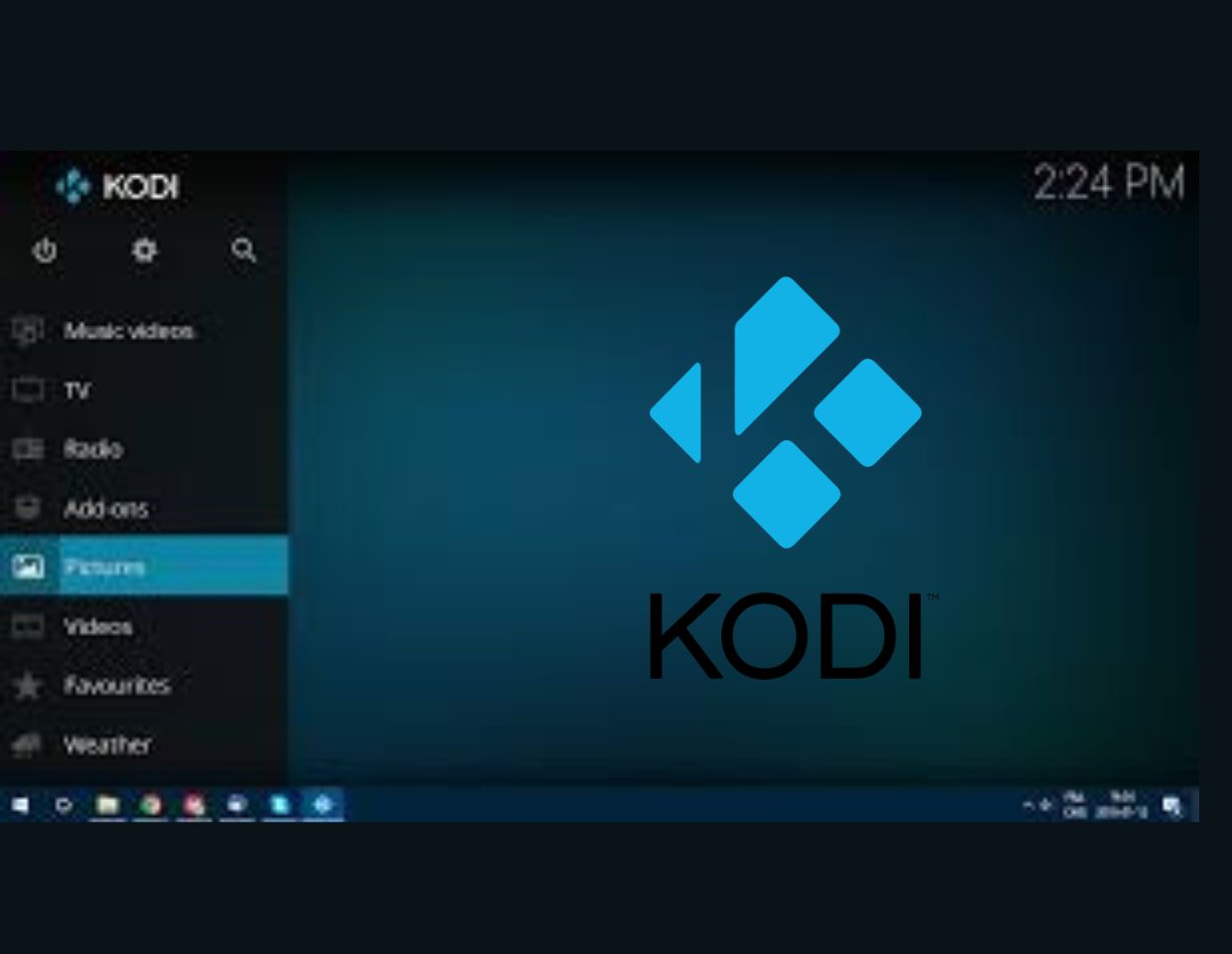 SuperRepo is the largest repository of addons for the Kodi entertainment system. Addons allow you to add functionality to an existing piece of software (in this case the Kodi media player) to make it do new, useful things. In this repository, you'll find thousands of addons that let you do everything from displaying lyrics as you play your music to adding subtitles to your favorite movie. SuperRepo also contains a variety of Kodi skins and themes, which allow you to customize your media player to look and behave exactly the way you want it to. Want to scrape information from IMDB as you're watching a new movie? SuperRepo has a Kodi addon for that – you'll have the names of all the actors and actresses available at the click of a button. Want to keep track of the weather while you're watching or listening? There's an addon for that, too!
What is Kodi?
To understand the power of the SuperRepo respository, it's useful to take a closer look at Kodi. Kodi is free, open source (GPL) entertainment software that can be downloaded and used on Windows, OSX, Linux, Raspberry Pi, iOS, and Android. With Kodi, you can listen to all kinds of music, including flac, mp3, wma, and wav formats. You can also watch movies, either from an online streaming source, or from files on your hard drive. Kodi will let you keep track of which episodes of your favorite TV show you've watched so you don't lose your place mid-season. The system's interface also makes it easy to watch and record live TV from a variety of different sources. With beautiful web interfaces to bring the internet to your media player, and remote control apps for smartphones and tablets, Kodi can't be beat for convenience.
Note that Kodi doesn't provide media itself – it relies on you, the user, to provide audio, video, and photographic content, which it will then serve up to you on a flashy, but user-friendly, interface. Kodi can also be connected to third party media sources, like Netflix or Hulu.
Where can I download Kodi?
The Kodi software can be downloaded at https://kodi.tv/download. It's free for anyone to use, although the developers do appreciate donations. There's a place to donate on the download page if you feel so inclined.
How do SuperRepo and Kodi work together?
On its own, Kodi is a complete, operational system. Many users decide they'd like to customize it, though, and add new functionalities. This is where the SuperRepo repository comes in. When used together, Kodi and SuperRepo addons create a cutting edge entertainment system that is highly customizable.
Where can I download SuperRepo for Kodi?
There's no need to download it separately – you can import it from within Kodi. The address for the virtual source is http://srp.nu. Follow these steps to get SuperRepo from its virtual source:
From within Kodi, go to System > File Manager.
Choose Add Source.
Click the input field to open up the keyboard, and enter http://srp.nu.
Click OK.
Name the source SuperRepo, and click OK.
Return to the home screen and select System > Addons > Install from zip file.
Select the SuperRepo source you just added, then select the repository you want to install. You'll need to find out which version of Kodi you're running to select the right repository. Use this list make sure you choose the right SuperRepo repository.

Kodi XMBC 11.x = Eden
Kodi XMBC 12.x = Frodo
Kodi XMBC 13.x = Gotham
Kodi XMBC 14.x = Helix
Kodi XMBC 15.x = Isengard
Kodi XMBC 16.x = Jarvis

Once you've selected your repository, select ALL.
Select the zip file name that appears.
Return to the home screen and go to System > Addons > Get Add-ons.
Choose All Add-ons to see all the incredible choices available to you!
What Kodi skins are available?
The first thing most people do when they begin to customize Kodi is try out a few skins. Here are our top five Kodi skin picks:
1. Nebula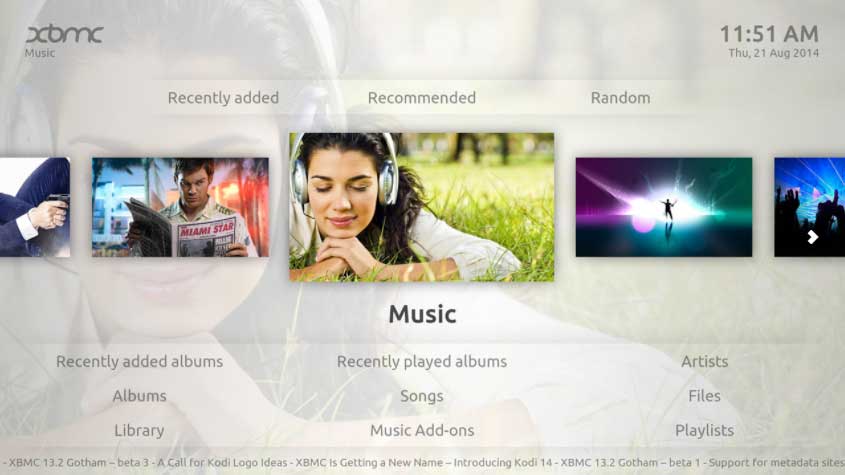 The Kodi Nebula skin features custom home items, extra fan art, live TV/PVR, and touch support. More info HERE.
2. Metropolis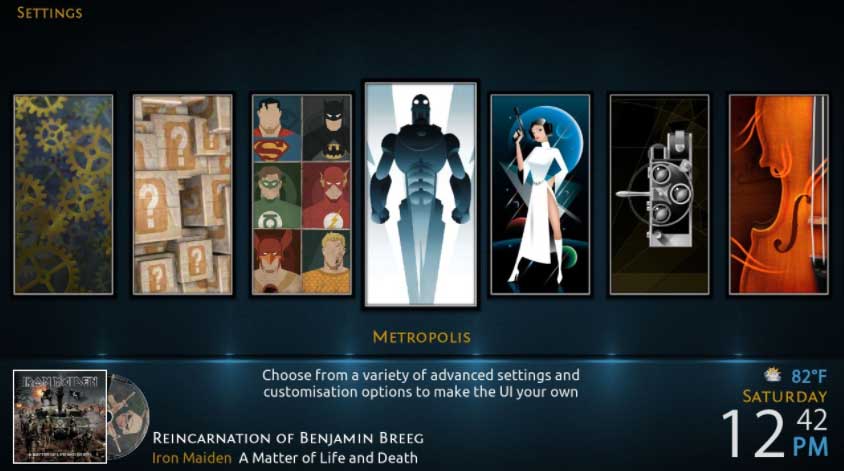 The Kodi Metropolis skin features custom home items, extra fan art, live TV/PVR, touch support, and TV show logos. More info HERE.
3. Arctic: Zephyr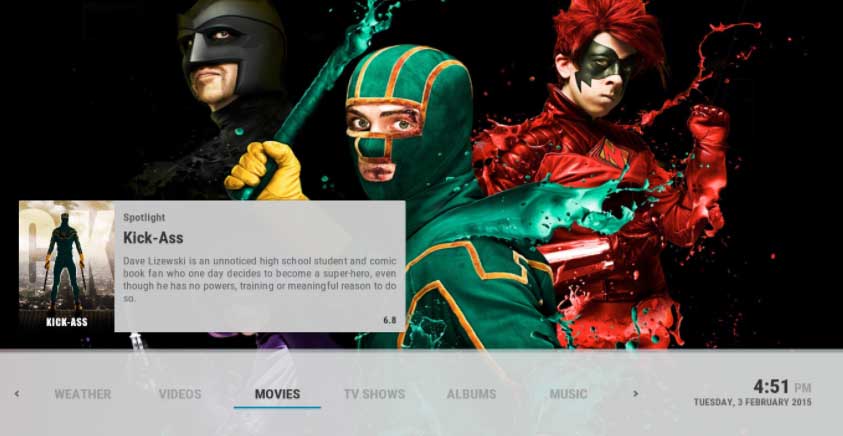 The Arctic: Zephyr Metropolis skin features custom home items. More info HERE.
4. Amber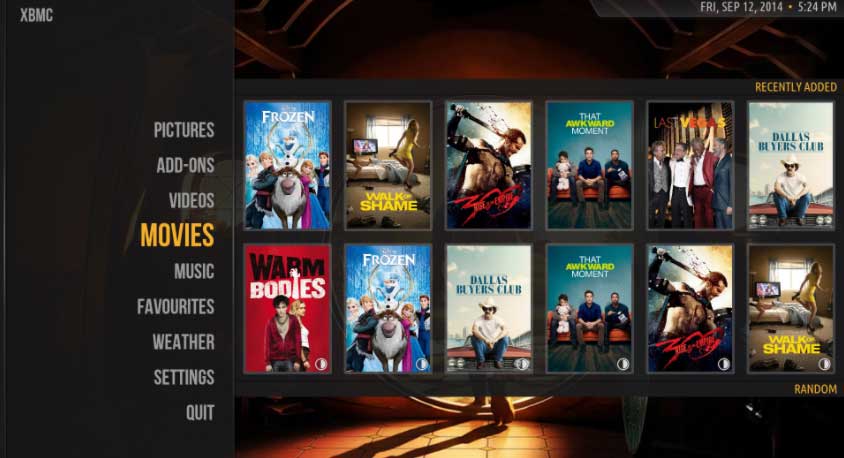 The Kodi Amber skin features custom home items, a horizontal home menu, and a vertical home menu. More info HERE.
5. Mimic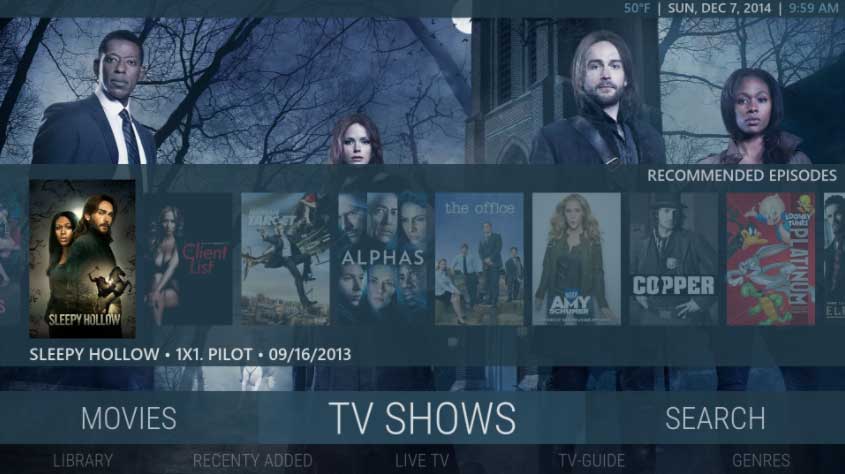 The Kodi Mimic skin features custom home items, extra fan art, live TV/PVR, touch support, and TV show logos. More info HERE.