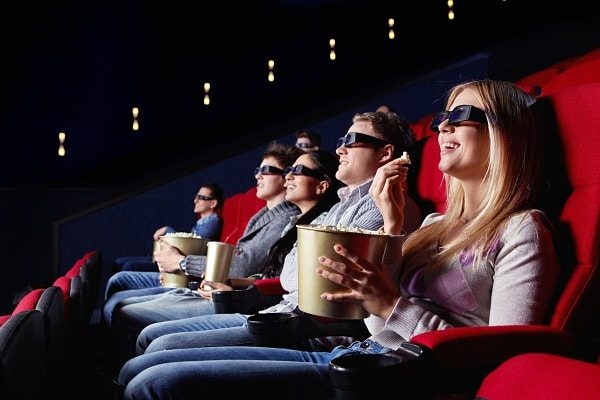 If you look for websites to stream movies and tv shows using any search engine, you will get thousands of search result that assure quick downloading of the latest Hollywood blockbusters. The internet is loaded with lots of sites that make it easy for you to download and flood your personal computer or laptop with copyrighted, or illegal movies-the latest blockbusters that are still in the theaters or not even released yet. No doubt it's wrong, but a tempting offer.
Now the bad side of these sites is that they hide the truth that not only it's against the law to watch, download and even share these movies. There are also private and government agencies regularly tracking these sites looking for illegal downloaders. The possibility of getting caught and punished is real.
Also, what the point of visiting these illegal sites to stream movies, as there are numbers of the website that let you legally enjoy free, full-length movies and latest tv shows anytime you want.
Now the question is what are legal sites to stream movies and tv show? In upcoming lines, you're going to read about some of the best one's. The good thing about this article is that I personally tested all these sites and didn't find any of them to be against any copyright infringement.
Disclaimer: The site mentioned in the upcoming lines are 100% genuine and legal ways to stream movies and tv shows at the time when this article is published. In case, any of site mentioned is break any law, will definitely remove it from the list. What's With Tech is also against piracy!
So without further ado, why don't you start checking the first site:
Public Domains
Just like mentioned above, if you're in the mood to watch classic movies, then there are many sites which offer free public domain content. The movies which you can watch using these public domain means that its copyright has already expired or the owner of the movies has contributed it to the public so that they can watch the movie free of cost or royalties.
The good thing about these sites is that you can download and play these movies on computer and smartphone including iPhones, iPads, Android, iPad and even on MP3 players all for free.
1. The Internet Archive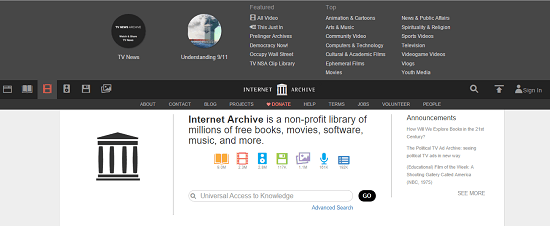 Internet Archive is another good and non-profit public domain featuring millions of movies, free books, music, software and much more. Here on this site you can find videos in different genres including movies, cartoons, TV, sports, documentaries and much more.
2. Open Culture- Free Movies Online
Open Culture is the website dedicated to the user looking for free stuff and is well-known hub for free media related to education and culture. This website featuring more than 725 free movies online in different categories including Indies, great classics, Westerns, Noir and lot more. They also give you access to free ebooks, free audio books, online courses and related stuff.
The 90% movies offered by this website are old, like really old one's. So you may not find any summer blockbuster.
3. Public Domain Torrents
Download torrents is a one of the main modes of illicit piracy, but with the help of Public Domain Torrents, you can get access to more than 1000 different torrents for movies available for free. Again you will find old movies that earned respect over the years and deserved to be watched. The movies available in this site comes with DVD quality i.e. AVI
4. Top Documentary Films
If you're great fan of watching documentaries, then this is the site you looking for. Here on this site, you will find thousands of eye-opening, stunning, and interesting documentaries.
Video Streaming Sites
Another legal way to stream movies and tv shows is just by visiting the popular video streaming sites. The good thing about these sites is that feature the large variety of free content. Now these sites provide you free content because the shows on these sites are regularly interrupted by ads or commercials that pay for it. There are lots of sites available over the web that helps you to stream movies and tv shows directly from your personal computer of laptop.
5. Crackle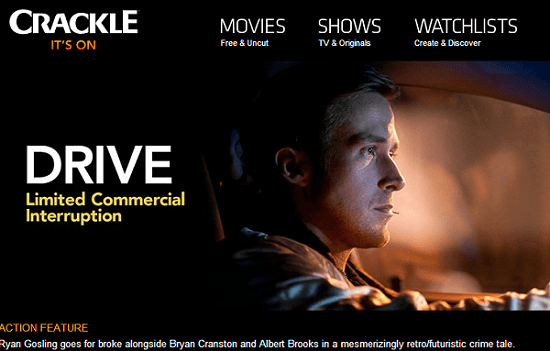 Crackle is an online hub of shows, Hollywood movies, and TV shows. This site lets you legally stream hundred of TV shows and movies online. Crackle suggest you all the favorite genres uncut, unedited, and unbelievably free.
6. YouTube
YouTube is one of the most popular video sharing and streaming site where users can stream video in almost every genre. The site is host popular channel where you can watch full-length movies and tv shows in high quality.
7. Google Videos
Google Videos let you search and watch thousands of videos in almost all the categories. The search results also include the forum and personalized recommendations.
Paid Options
8. Hulu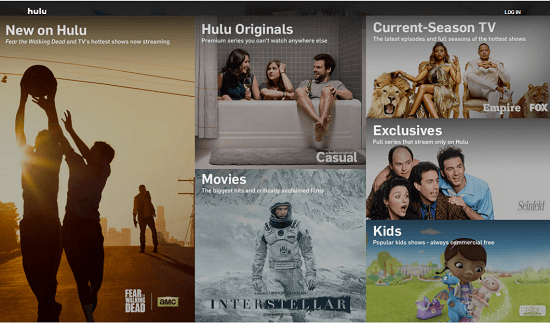 Hulu is a well known ad-supported streaming services you can watch movies, clips, TV shows, and other streaming media all in high definition. It offers you two plans limited commercial @$7.99/month and no commercial @$11.99/month.
9. Amazon Prime
Amazon Prime is another good website where you can stream thousands of movies and tv shows included with your membership. To test the service, you start your 30-day free trail and if you think you need an upgrade continue using $99/year
10. Xfinity's Fancast
Xfinity's Fancast let you stream full-length movies and tv series on demand. The good thing about this site is that its offers you the newly released movies and television titles. You just need to setup your account and pay monthly fee to watch premium shows.
11. Netflix
Netflix is a well known global providers of streaming tv series and movies. The service has more than 75 million subscribers. It comes with a variety of monthly plans which you can compare sidewise. The good news for movie lovers is that all the plan they provide comes with unlimited streaming.
In case you're not interested in purchasing a monthly subscription, then you can also visit sites like Blockbuster's On-Demand, Vudu, and Best Buy's CinemaNow. These sites are another type of on-demand video service. Once you done with the registration, these sites let you pay for each movie or tv show you watch.
So these are some of the best websites to stream movies and tv shows. Why don't you try these sites and let me know the name of the one you liked the most in the comments.