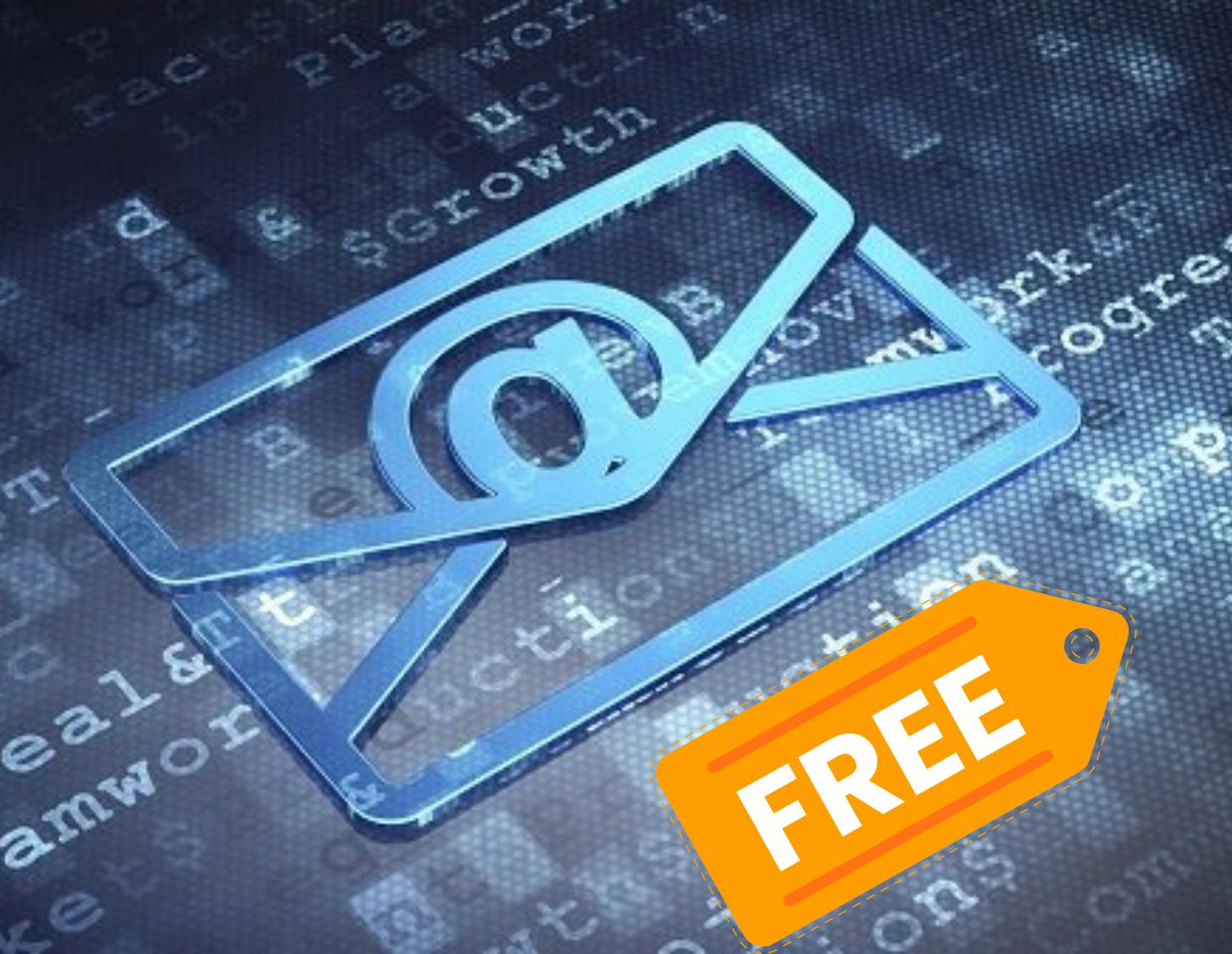 If you want to see the best free email sites in one place, then you'll LOVE this guide. I personally tested and reviewed all the webmail services. The good thing is that all the free email sites mentioned in upcoming paragraphs are totally free and provides you lots of features.
Emails have become very important part of life. Time to time every free email sites reward users with lots of unlimited storage, effective spam filtering, and productive web interface which one can easily access using the desktop as well as the smartphone.
Every month new email site gain trust of the valuable users due to amazing features they provide. On the other end, there are email websites who lose respect due to spammy features. Due to this reason, there may users who're not satisfied with their current web based email client and looking for the best free email client for windows desktop or smartphone
Now to make their job easy, I decided to make a list of the best free email sites under the single hood. Why don't you check out the list and choose the one which you like:
1. Yahoo Mail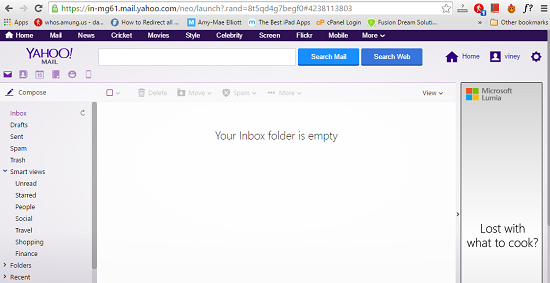 Get a free email account from Yahoo Mail. Your email comes with 1 TB of free storage, powerful spam and security features, easy-to-use tools to help manage you mail.
2. Outlook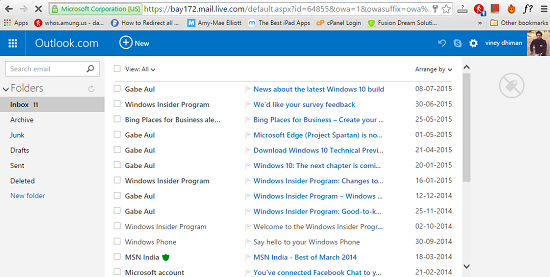 Outlook.com is a free email service built to keep you connected across your devices with powerful organisational tools and a suite of Microsoft apps and services.
3. Mail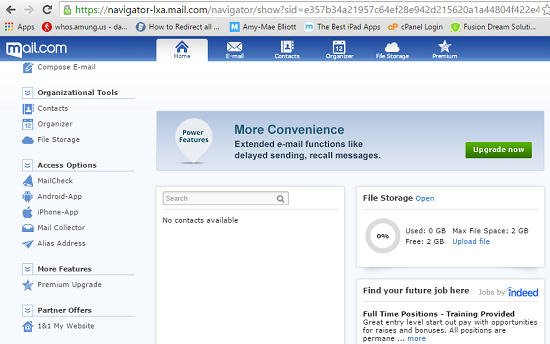 Its web based free email service features unlimited storage and attachments of up to 50mb. In addition to the address chosen at sign-up, users can create up to 10 aliases.
4. Zoho Mail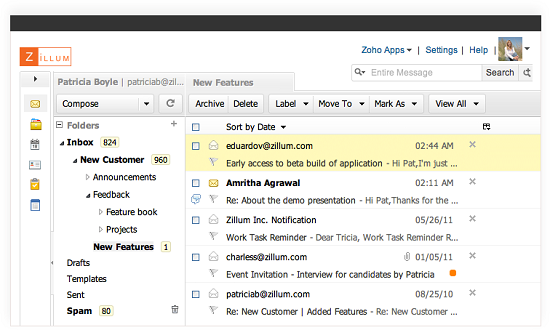 Experience the charm of Webmail that provides a combination of clean, ad-free, minimalist interface and power features geared for business and professional use.
5. Gmail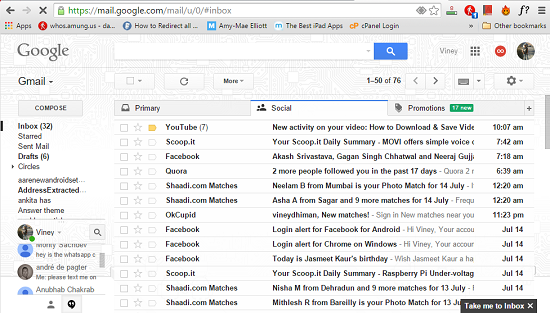 Google-owned, web-based email service provides details of storage, options and links to related services. Gmail provides you highest storage of 10GB and still counting with lots of cool features.
6. AOL Mail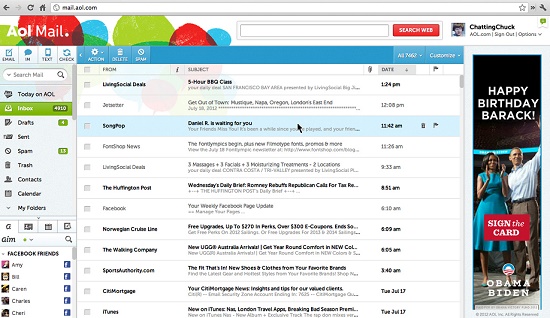 AOL Mail is a free web-based email (webmail) service provided by AOL. This services comes with features such as industry-leading spam and virus protection, anytime-access on your mobile device, flexibility to work with other email clients using IMAP and more.
7. Yandex Mail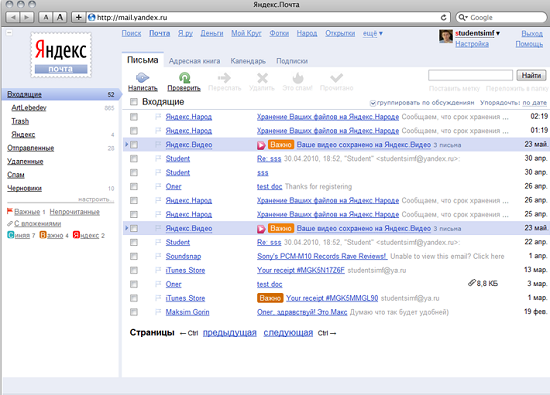 With Yandex mail you get free spam-free mail. unlimited mail storage, protection from viruses and spam, access from web interface, email clients, cell phones, smartphones and tablets.
8. iCloud Mail
iCloud Mail is the free email site from Apple with ample storage, IMAP access and an elegantly functional web application.
9. Inbox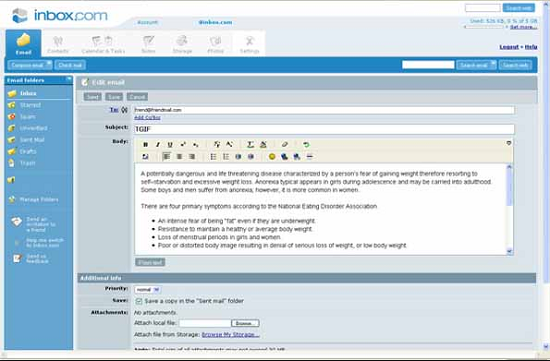 Inbox is a solid best free email site with many great features. It not only provides you 30GB to store your mail, but a highly polished, functional and fast way to access the service whether from web or mobile devices.
10. GMX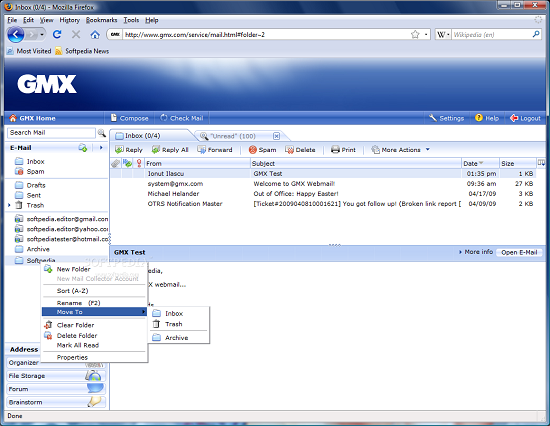 GMX is another best and free webmail service that provides free e-mail accounts with attachments up to 50 MB and POP3, IMAP and SMTP access.
11. Hushmail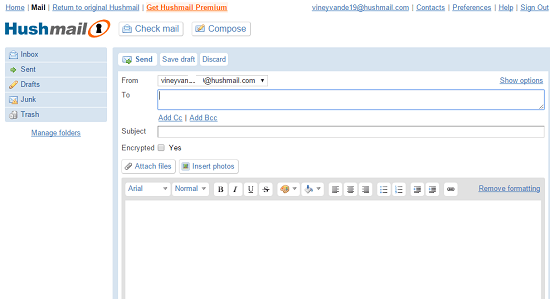 Hushmail is another good web based email client which offers you file storage, PGP encrypted email, and vanity domain service. This service offer both paid and free version of service.
12. Lycos Mail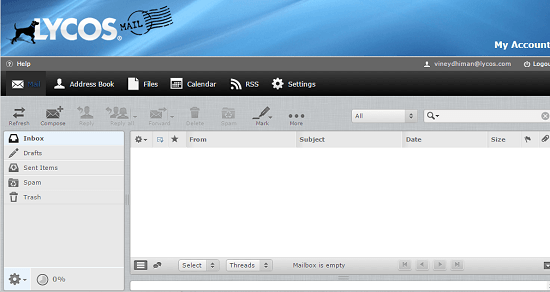 Lycos is one of the largest search engine available on the internet, but it also well known as free email service providers. If you already using any email service, then you will easily understand how to deal with Lycos Mail. Its provides you 3GB of email storage, accompanied with spam filter with choice of three strengths.
This list is not about all the above mentioned free email service, but in upcoming lines, I'm doing to cover some honorable email sites worth checking:
ProtonMail
One of the best and secured email service that provides you encrypted email account
mail2web
Use this webmail service and pickup your free email account.
Tocomail
Simple and easy to use email site developed for kids made by parents.
Easy- Free Email
Simple and easy to use email site let you use the service from whereever you want.
Mail by India.com
An email website which provides you amazing new webmail experience which you can proudly use.
Aussie Mail
It's an Australian based email service provider but anyone can use this service.
E-mail.ph
Fastest growing free email site in the Philippines which provides you 1GB of free web space.
DCEMail
It's well known free email sites of Washington D.C.
EmailAccount
Another good web based email site with memorable domain name, isn't it?
FastMail
Another good email website which is powered by OutBlaze.
ICQmail
With this email service you will get 2GB of storage and free account.
Mail2World
You can choose over 2000 domain names with unlimited storage.
MuchoMail
Free email site with amazing features. You will get 25MB of storage, and 1GB for premium.
PostMaster
Another good UK based email client with 4GB of storage
Rediffmail
Lightning fast webmail provides you unlimited storage space, 20MB mail attachments and email in 11 Indian languages
Safe-mail
Email service which provide you maximum security and protection, but only provide you 3MB of storage.
VFEMail
Free email site ensure security and privacy which provide you free storage of 15MB. You can upgrade your account, if you want more.
Zilladog
Safe and free email website for kids.
MyEmail
With this email service you can check any email from anywhere!
TechEmail
With this free email site you will get 25MB of storage and get nifity address of @techemail.com
FutureMe
This service let you write a letter to the future
GuerrillaMail
It's a disposable temporary email address.
Mailinator
Free email service where you can use any inbox of your choice.
Why don't you try these free email service providers and let me know which one is the best for you and why?