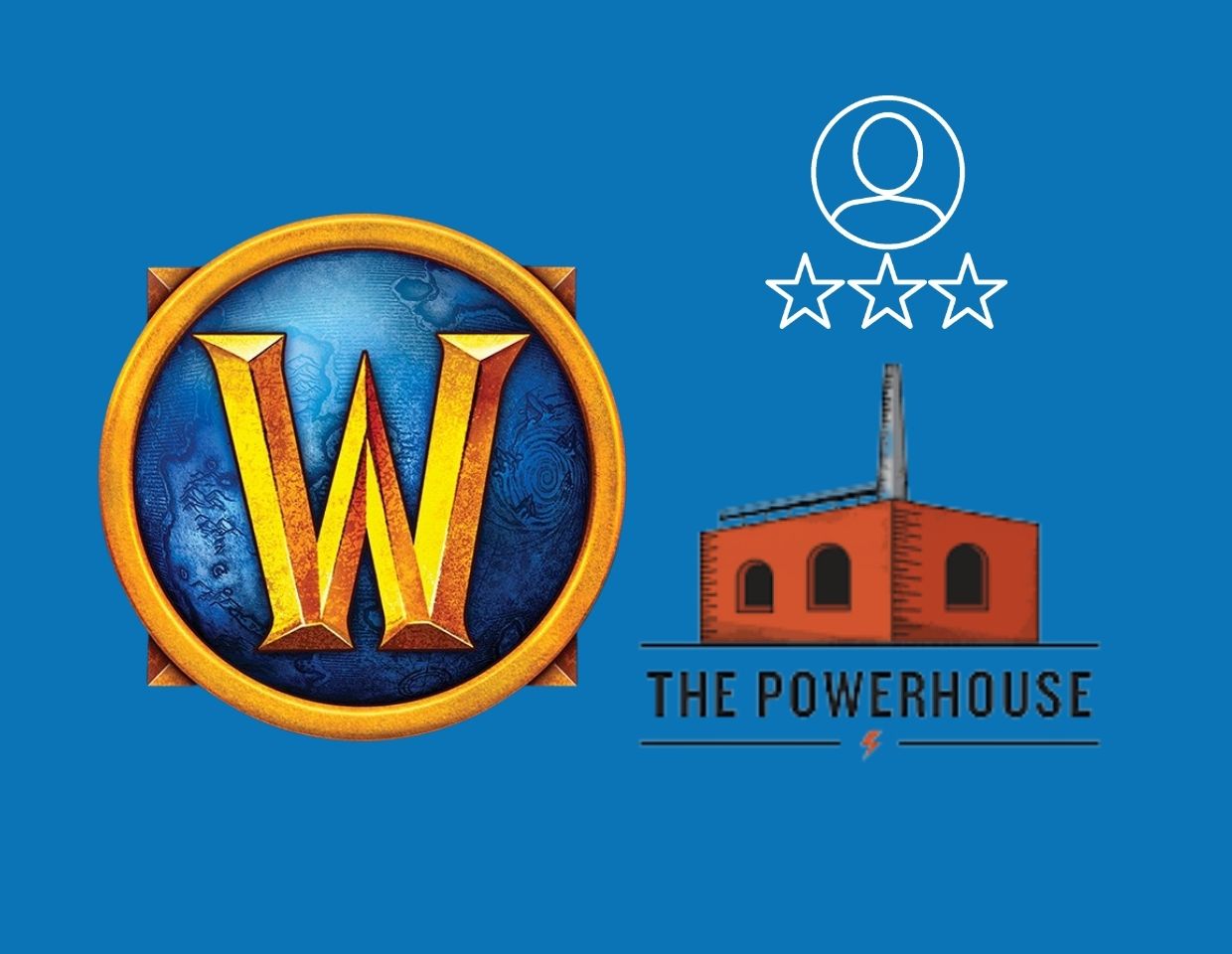 Let's say that you've been playing World of Warcraft for some time. The chances are that you're familiar with rankings and arguably the best place to find them plus other necessary metrics – WoWProgress.
What, you want to tell me that you've never heard of the number one rankings site for WoW? No worries, because What's With Tech comes to the rescue!
Whether you're a new player or a battle-hardened veteran, utilizing the various data available can take your gameplay to the next level. From a list of Mythic+ sorted by regions, to realm specific info and lots of cool player statistics etc., you're bound to find what you're looking for.
Today, we're diving into the depths of the most epic MMORPG of all times and in particular the 'wow progress' rankings platform. Yours truly will be explaining what the site is all about, what it provides, how it can benefit your gaming experience and as an added bonus you'll be provided with some great tips and tricks.
Hope you're ready because we're about to kick off!
How Does WoW Progress work?
Now that you have a visual reference, it's going to be much easier for you to grasp the concept of this super useful website and what it offers. Just look at the various tabs and those handy search options at your disposal!
To be honest, when I first heard about it I was like "meh, yet another rankings site". Little did I know that this would turn into THE place for digging up critical information (M+ scores, guild progress, character statistics etc.) for me, and an awful lot of World of Warcraft players alike.
You might also like: CanYouRunIt: Check Before You Buy That Game
Clearly, the idea behind the "1# WoW rankings website" is to provide boatloads of key metrics and useful data for players from around the globe. Yes, that means you can browse through regions, servers, countries, guilds and the list goes on and on…
To not lose track, let me highlight the fundamentals behind WoW and its progress (see what I did there?). These are the main tabs that you can gather your info from:
Guilds & Teams
This gives you information about either the Progress or Item Level of all the guilds out there. You can choose specific regions or countries, plus you are presented with the current guild rankings worldwide. The great thing is that you can sort the results by:
Tier
Faction
Raids per week
Language
Recruitment status
Mythic+ Teams
You can take a look at the list of Mythic+ teams at the moment, for season 7.3.0. If you're into Mythic+ dungeons, then you can even add your own team to the listing (you have to make a registration first). The teams can be sorted by:
Characters
In my opinion, this is where most of the intriguing and entertaining piece of data is. Once again, you can sort everything by regions and countries. Before we focus on the most interesting "More" section, we'll shed some light on the other main categories:
Item Level – The item level for a given player character. Note: there's a superb "Search players looking for guild" search filter, underneath the class filters!
Mythic+ Karma – Give you the list of characters' M+ Karma score. The Mythic+ Karma was recently introduced, and it's supposedly a voting system for M+ keystone dungeons. To put it simply for you guys – you can vote for teammates to show your appreciation of your fellows.
Artifact Power – This one's quite self-explanatory – it gives you a list of players and their respective artifact power rankings.
SimDPS – Utilizing the SimulationCraft project, it gives you a modern way of ranking characters' gear and builds.
M+ Proving Grounds Score – I know that it sounds confusing, but the idea is pretty simple. This is a unique feature with the approaching Mythic Dungeon Invitational; you can track the Proving Grounds qualifications.
Mythic+ Score (DPS, Tank, Healer) – Yep, this is the M+ scoresheet for season 7.3.0. You can sort the results by class, and there's the cool addition of "Search players looking for M+ Dungeons" function. Kind of nice, isn't it?
Achievement Points – We all LOVE to brag about our achievement points, that's a fact. You can check the players with the top Ach. Points here and either admire them or simply drown in envy – I prefer the first option. Can be filtered by class.
Battle Pet Score – Yesss, battle pets! Once again, you either love them or hate them. Sortable by class.
More – More is better, right? Well, under this section you'll come across some of the most intriguing info for a WoW player. From Total Kills, Total DMG Done, Total DMG Received, Total Healing Done, Tank Score, etc. you name it! Just going through this part of the site can be entertaining enough for you to forget what time of the year it is.
Realms
This tab is incredibly helpful to new players especially, as it can save you lots of time when you try to figure out what's the most optimal server for you. The data is broken down into different realm metrics:
Type (PvP, PvE, RP etc.)
Language
Score
Population
Horde/Alliance ratio
Mythic+
Here you can find the most up-to-date M+ leaderboards. You can sort the results by dungeon and are also shown what the group consists of (class wise), their affixes, date of the run and how long it took them.
Whoa, talk about functionality and massive amounts of practical information. I hope that you get the idea behind WoW Progress because trust me – you won't find a more detailed and sophisticated overview of it, anywhere on the world wide web!
Alright, enough with the walk-through. It's time to focus on how making use of the information available there, can enhance your time spent on playing WoW.
How WoWProgress Can Complement Your Gameplay
Listen, when I was a hardcore WoW player back in the days, having a single place (a site, basically) that combined all the valuable data, metrics, rankings, etc. was crucial!
I still remember going through various sites, forums and what not to find relevant ranking information, adequate guild and player register, complex realm information etc. Trust me, this takes way too much time that you can spend doing something else (like playing WoW, for example).
So, right off the bat, we have the first great thing about it:
It saves you time
Having everything in one neatly organized place saves you tons of time, without a shadow of a doubt. With just a few clicks you'll be to find what you're looking for and I totally adore the simplicity of the site – there's nothing over the top, just the exact things you're looking for.
Oh, and did I mention what saving minutes and even hours mean? Yeah, it means one thing – you'll have more time on your hands to enjoy your favorite MMORPG, hooray.
We move onto the next aspect that will boost your adventures in Azeroth:
It can help you connect with players and guilds
You can use the various filters to scan for players looking for M+ Dungeon groups in your region, country, realm… you name it! This is brilliant because you'll be able to get in touch with like-minded people and even create friendships out of that.
Under the listing of all the players, there's even an incredible feature that lets you see what others are looking for – something like /LFG. You're shown who and what he/she wants to do (e.g.: LF to finish weekly chest), how many seconds/minutes ago the player posted it plus other player info like name, faction, realm, score etc.
Not only that, but there's the option of checking the "Guilds & Teams" list. There you can find a vast list of guilds, including the top dogs like Method – their progress, weekly schedule, fraction, lang etc. You can even check if they're currently recruiting new members!
It gives you a chance to learn from the pros
Let's face it, we've all been there – drooling over someone else's character. With the help of the 'Character' tab, you are free to do as much stalking and spying on other players achievements, M+ score, artifact power, gear/items and a plethora of other things.
To give you an idea, here's an example for you. Say that you're an aspiring Warrior and you're curious what the top players in your class have regarding gear, spec, past and present guilds, how much does he raid per week (is he a hardcore player or not) etc.
What you can do it, is simply click on your class (warrior) from the filter menu, pick a player of your choice (the #1 probably) and enjoy the MASSIVE info about this character. You can even view the M+ Dungeons he did in the current season!
It's apparent that exploring the capabilities of WoWProgress can yield significant benefits for you as a player and your character.
However, I'd like to share some sleek tips and tricks for you guys. It doesn't matter if you're completely new to WoW in general or you've been around for some time – I'm sure you'll find these helpful!
Tips And Tricks For Utilizing WoW Progress's Options
I've already shared with you what exactly this site is, how it can benefit you and your gameplay, but now I'll put the focus on some neat hacks for making the most of your stay there.
First thing's first and we're going to look at a superb method of using WoWProgress as a tool for guild recruitment and players looking for guilds.
Guilds looking for players: If you're currently guildless, feel lonely in the vast universe of WoW or simply want raid buddies, this one is going to be your new best friend! You are shown the name of the guild, the realm and approximately when they started recruiting new players. Even if it says "x hours ago" don't get discouraged, because you might be just the right player for them.
Players looking for guilds: Tired of going through different boards and forums, looking for the ideal addition to your guild? Well, you're going to make your life easier here. Once again, you have all the vital info about a given player, and you are also free to check their build, gear, score etc.
That's yet another great perk when it comes to using this site. Not only is it the best one when it comes to rankings, but there are other cool options available. In fact, here's yet another trick that you could use to gain better understandings of boss fights, tactics etc.:
Player PoV boss fight videos
That's right, there are even new TwitchTV videos constantly uploaded to the site. Basically, if you scroll down a bit, towards the footer of the site, this section will be on your right.
What I LOVE personally is that they're sorted from the most recent upload to older ones. Not only that but you are also presented with the guild name, rank, region and their used affixes.
Oh, and just to give you the heads up – you can click on one of the thumbnails, and you'll be redirected to Twitch.com, where you can have a look at the channel of the uploader for more related clips.
Wrapping It Up
It's a no-brainer that www.wowprogress.com is the best place when it comes to rankings and a lot more than that. I'm someone who finds the immense amounts of super relevant and useful piece of info, a total life saver!
You can add 'time saver' to that as well – you have all the key metrics provided for you so that you don't have to go around the battle.net forums or anywhere on the web looking for something, it's all collected at this site.
Let me know what you think about WoWProgress and how it helps you in your quest for complete dominance in Azeroth. You can do so in the comment section below!